I dunno, I've been kinda into the Visual Kei style nowadays OTL
I'd really love to own some of these clothes :D!! They're very very expensive, though.
This one looks nice, a little on the 'vampire' side but I dig the tie and the shape of the shirt
This one is epic! Lulz!! Look! One side of the sleeve is detachable, how awesome is that?!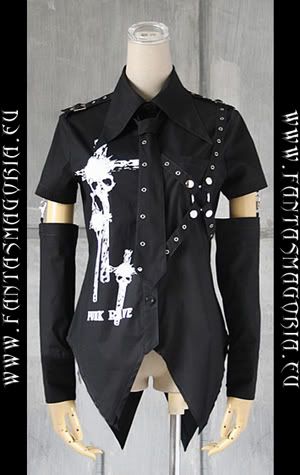 I like this one too. The tie is also nice :0 I'm really into the hanging/detachable sleeve style :D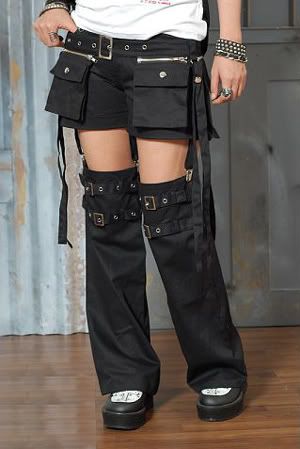 Omg! I want these shorts/leg warmers!! They look really good! My mom thinks so too :0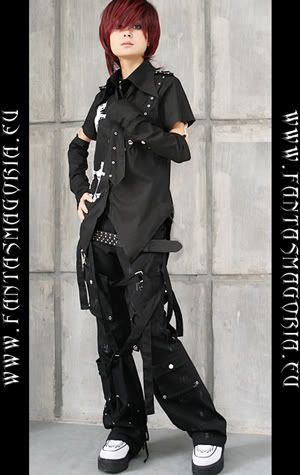 The photos are a little crappy because IDK what happened when I saved them OTL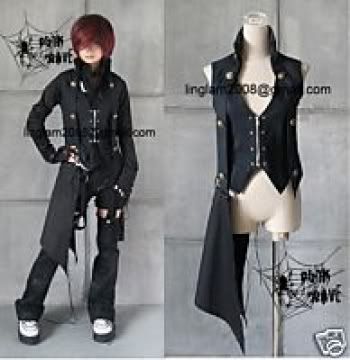 This jacket/coat is cool. I like her shoes and shorts/pants too
These two above are my favourite. Not only the zip is placed diagonally and the collar is really high, the arm warmers look really cool and they match the top too! :DDD I really love this one.. and the pants are awesome
This is a nice jacket/hoodie, the bottom of the jacket is hanging/long. I like that part
A simpler looking shirt, the tie is nice :D
:0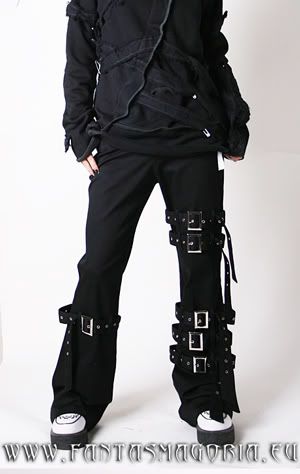 One more! Lol!!! This pants is nice!!!
x3
Quite gothic/punk, I can say.. OTL
But I really like the style :0!! I wanna wear it and freak some people out :D