Fish
and
CHIPS!!
I never got to rest this WHOLE WEEK! Dang friggin shiz. Dx
My exam turned out pretty bad too... *sigh*
I went to school on Saturday (26/4) for the Fish thing, did my presentation, and went into the finals. That was OK.
And after that me and my friends walked to Jaya Jusco to hang out, I asked Joey if she could invite Kim along, for fun. She took forever to come. LOL.
When she played the Taiko drums.. wow, she was awesome (I know, Joey.. don't laugh)
We took photos together too.. I look weird in them, but anyway..
Me and Kim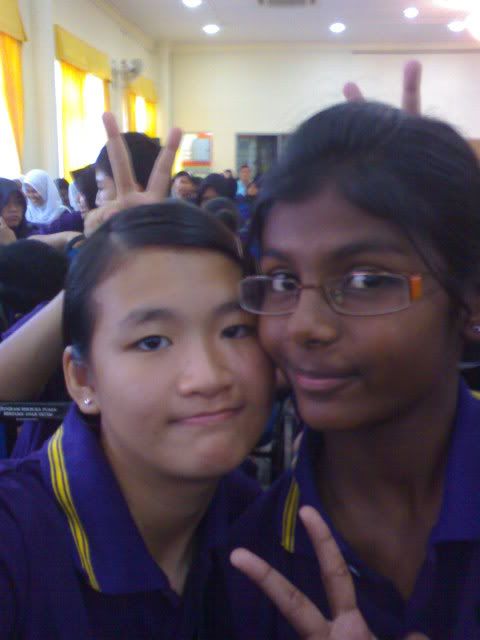 Me and Manju xP
So today (27/4) I went to YPC for the finals, did the presentation again (how boring), answered some questions, and got Second Place. Not bad xP
I get RM100... WHOOO!!! and a cert too.. some ugly yellow cert xD
I didn't want to go JJ with my friends again today, so I walked back home myself.
I went to Mid Valley with my mother instead 8D
We wanted to find Art Friend (I love that store) to buy some art supplies, we took this and that, and with my brother's Art Friend card, we got a 10% discount on everything and the total price is RM99.90... LOL....
I also bought something at Action City. That place has so many cute things xP
I bought a stuffed red Moringo, I would like to put a photo of it here, but I'm lazy.... *sigh*
Lol!... I feel so lazy to update my blog... xP