Yeay~!
Here are those photos I said I'd show you.
Tie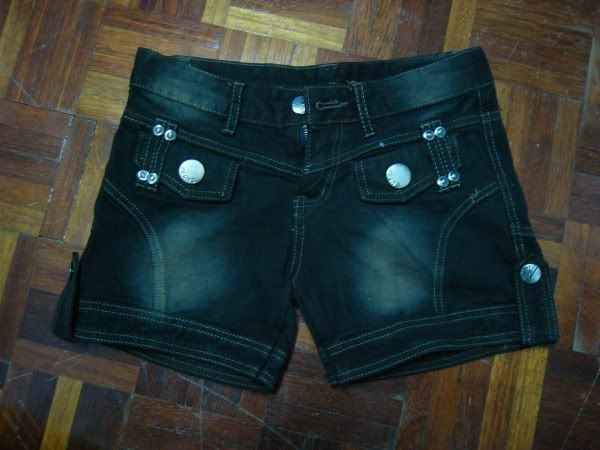 The shorts <3 Oh god I love these shorts..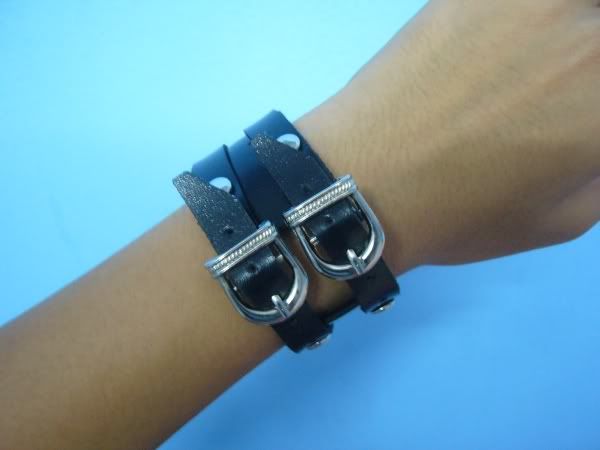 Some leather bangle, bracelet thinger..
My 3 new rings; (from left): Random spiral pattern, Butterfly, Plain Ring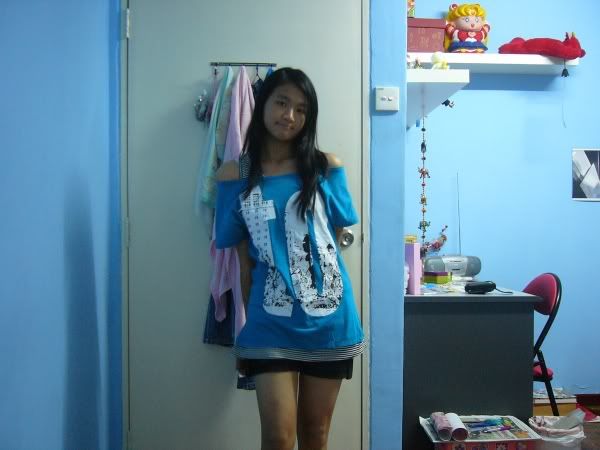 My new off-shoulder top, worn with my new shorts
Oh, and I got my hair cut today <3<3
I really like it, though the fringe is a bit of a problem to take care of..
Hahaha... I love taking pictures with that clock xP