YESS!! ONE OF THE AWESOMEST EVENTS EVARR!!!! WHOOO!!!!!!!!!!!!!
ULTIMATELY HAPPY and etc..
okay.. time for photos~~
This is the whole area.. actually quite small.. only on TV it looks like it can fit 10000 people.. hahahaha
Awesome stage..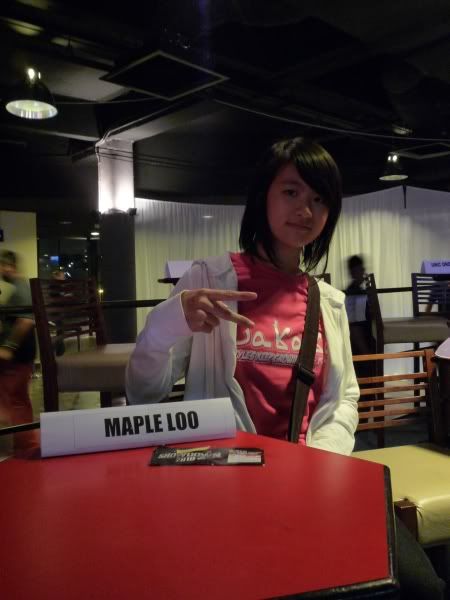 VIP seat.. yeah!! And special T-shirt that i will treasure always...
GBC, Wakaka & Floor Fever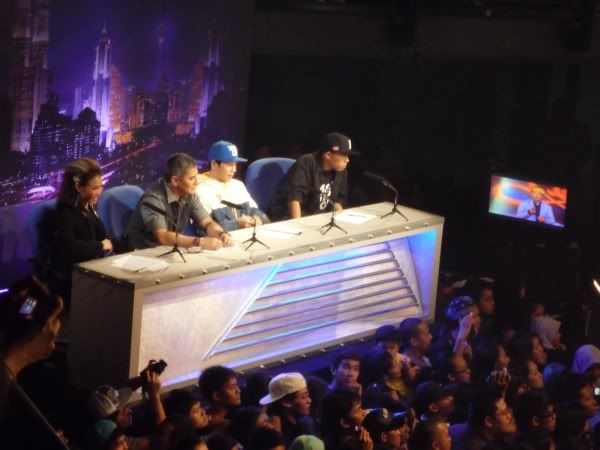 The lovely Judges
...hahahaha, this is what happens during commercial break. LOL!
First performance by Wakaka!! Alam did Flying Fox.. OMG! Be careful!! haha
Floor Fever.. so cute! Like little toys..
GBC with the awesome Shadow performance..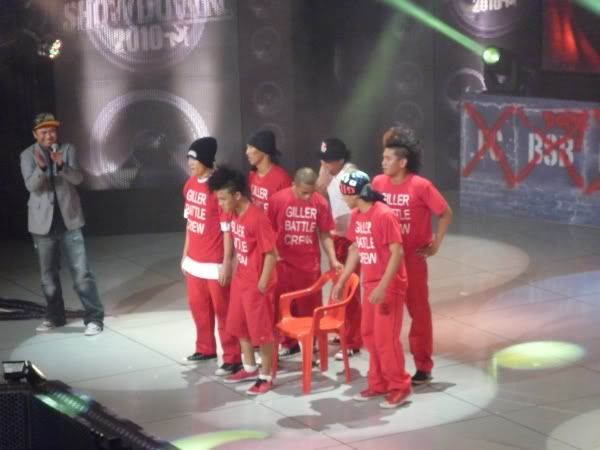 Second performance..
Special show by the Top 6 crews.. all white, very cool!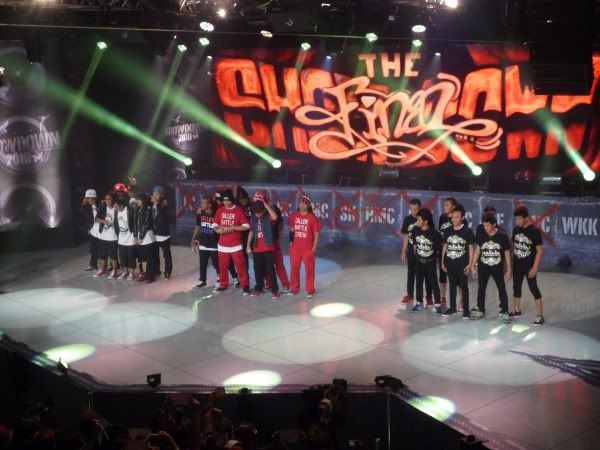 Saying byebye to Floor Fever... ):
The final battle..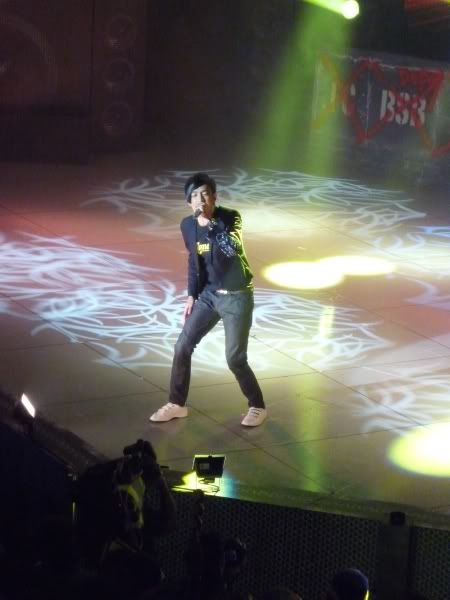 Tomok.. haha
That's me!! omg, this is one of my fav photos..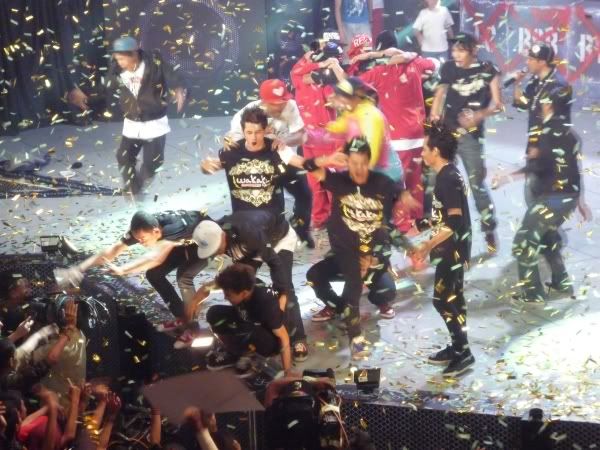 WAKAKA CREW!! Grand champions! Yeah!!
BBoy Choco.. from Taiwan
Floor Fever!! I look so.. 'out of place'.. hahahaha!!
Prem from Fly.fm
My beautiful & stunning Aunty Maple Loo
My mummy!
ALAM!!!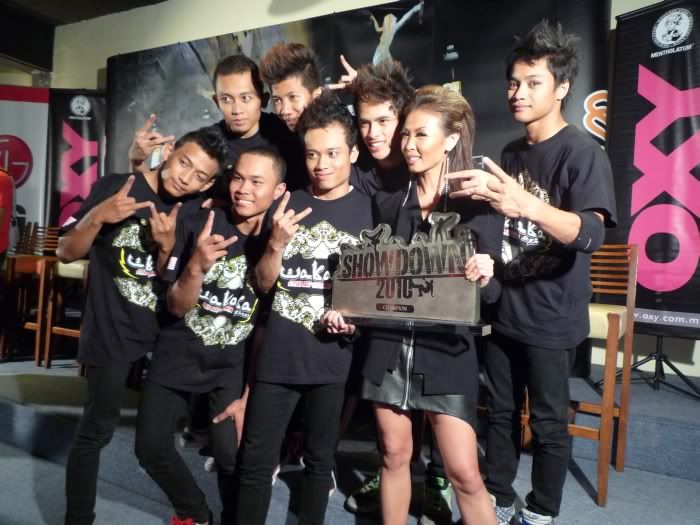 Me with the Wakaka crew!! I get to hold the trophy.. OMG, it's SO heavy!!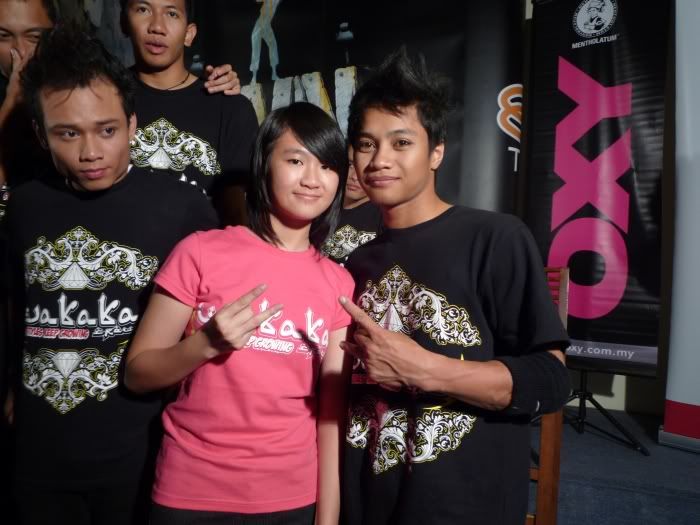 Yeah!! I'm so happy.. *makes the Wakaka sign*
LOL! They're all signing on a card I specially made for them...
Showdown MC and Fly.fm DJ, Hafiz... he makes all the funny faces..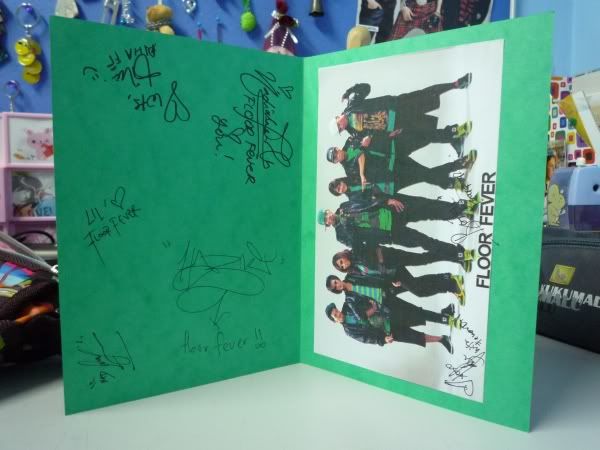 Floor Fever autograph! Specially for my friend Zubaidah~
Wakaka Crew autograph! Specially for me!!! hahahahhahaha!!!
...
I really hope Showdown will return next year!! It's an awesome show! I'll never forget it! and I'll never forget how nervous I felt when they're about to announce the Champion! Wow! XD hahahaha
OMG! Tomorrow-- Bon Odori!! I'll take LOADS of photos (again) hahahaha!!
Can't wait!